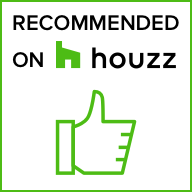 I provide in home and Virtual
Feng Shui Consultations (Facetime, GoToMeeting, WhatsApp, Duo -video chat ) for Homes and Businesses. I review floor plans for businesses and homes, home buyers, builders , developers and real estate people. Having trouble selling a home? A new home needs energizing? Need more love and romance, need to boost your career, need more happiness, need more motivation? Feng Shui can help you with any of the above and improve the energy and efficiency of your business and the productivity of your employees.
Feng Shui is an ancient Chinese philosophy that believes that different sections in our home/ business represent different areas of our life (wealth, career, fame, love and relationship, travel, children, knowledge etc) and if your home or business is missing a section or if the energy is blocked in a certain section, it effects that area of your life. Feng Shui helps us enhance our lives by bringing harmony and balance in our surroundings. It promotes the positive energy flow resulting in better health, wealth, love, happiness and success and healthy family relationships, business relationships, preservation or growth of financial wealth and harmony.
I work directly with the client and together we examine the issues and discuss the most effective adjustment for each situation. The adjustments and Feng Shui cures recommended are practical and simple and uplifts and tweaks the energy situated in your living or business space. Feng Shui uses different colors, symbolism in the form of art to enhance different areas of your life. By integrating my Interior Design and Decorating knowledge with my knowledge of Feng Shui, I provide my clients with unique solutions to enhance the various areas of their lives. Scaled floor plans are a must for all consultations.
The Process: Clients email me their floor plans and a client's need form which tells me what all need to be adrressed. I study and place the Bagua ( energy ) map on their plans and study the map to see if any sections are missing (Takes about an hour or more depending on the size and shape of the house and the needs of the clients).
By placing the Bagua ( Energy map) on your property.Feng Shui can address :
* Career / Business / Life Path
* Prosperity / Wealth / Money
* Relationships / Love / Marriage
* Creativity / Children / Fertility
* Health
* Fame / Reputation
* Family
* Skills / Knowledge / Wisdom
* Helpful People / Travel
This is followed by the in person or virtual consult. This will include 1-2 hours of Feng Shui education, discussion, walk-through, and planning at your home or virtually.
Typical Feng Shui advice will include suggestions on the optimal arrangement of furniture, artwork, plants, and other objects to help enhance and balance your environment.
Shapes, colors, textures, and natural elements (water, fire, earth, metal, air, and wood) play key roles in Feng Shui and will also be discussed heavily.
Should your goals be undermined by objects that slow the flow of energy in your home, such as a spiral staircase, a fireplace in the wrong area, or a missing portion of the bagua, I will provide advice to remedy those situations. A detailed report (unique to each client) of the consultation with solutions and cures is emailed usually within 2-3 days. The report will discuss your current situation and what the client needs to improve upon the most and how it can be done.
The whole process takes 5-6 hours of my time for a 3000 sqft property. For Businesses and larger properties it can take more time.